Late List ALL FOUR ISSUES Stories from your favorite video stores!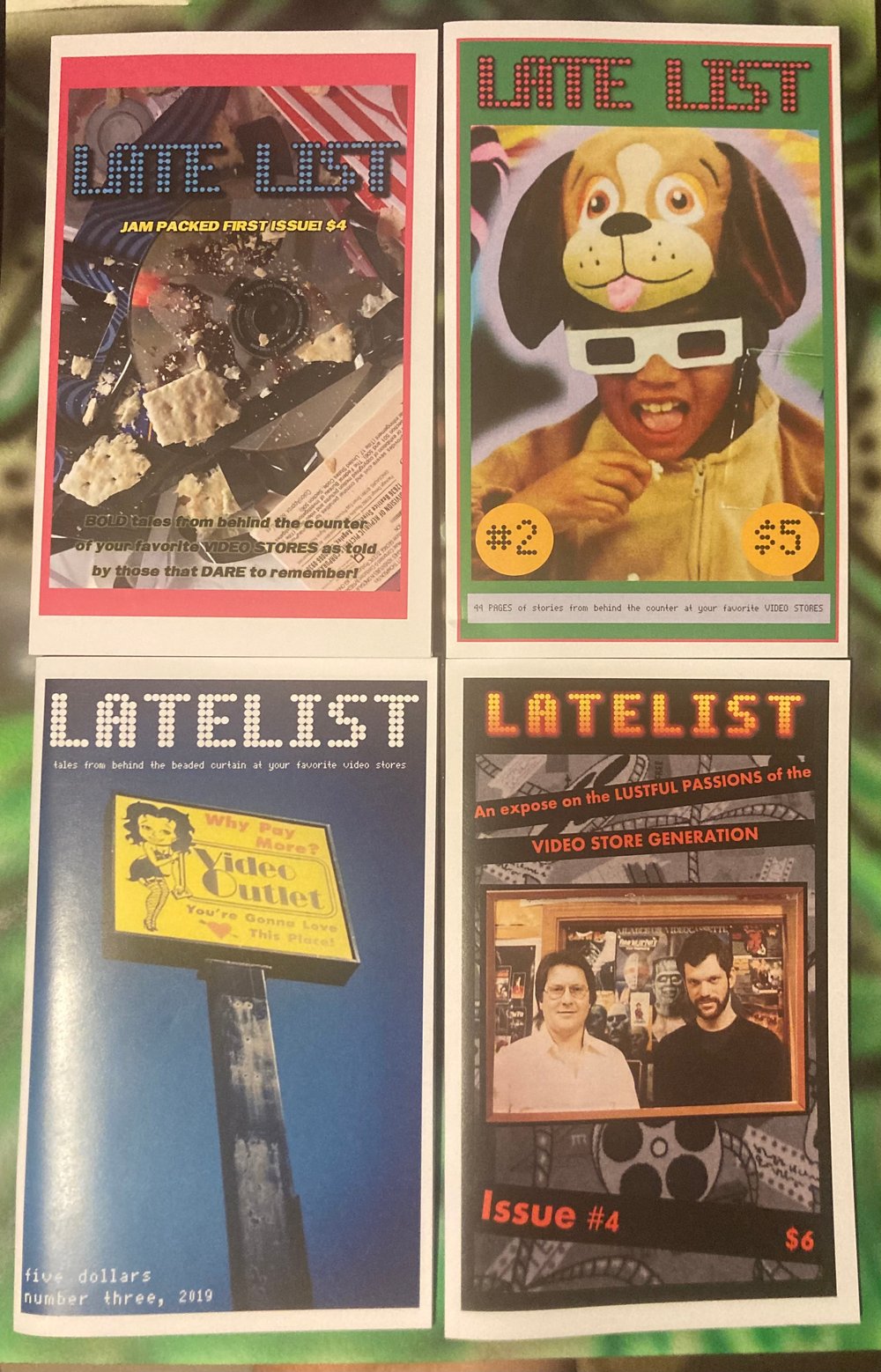 Late List is a jam packed zine from your favorite video store clerks and customers. From tales of oddball customers to romance amongst the rental racks and everything in between; this zine is a fun read that features comics and essays detailing the glory days of the video rental business. DON'T BE ON THE LATE LIST- BUY LATE LIST!!
NOTE- This is a listing for ALL FOUR ISSUES of Late List.
Contributors include Bill Ackerman, Zack Carlson, Jason Covelli, Jesse Crail, Heather Drain, Paul Elliot, Cruise Elroy, Michael Elvidge, Matt Graham, Kyle Gunn, Erok Hellhammer, Ben Horak, Adam Jackson, Laird Jimenez, Caroline Kopko, Christian Larson, Erin Lashley, Jake Lewis, Rod Lott, Caleb McCandless, Lani Montoya, Ethan Padgett, Marc Palm, Glenn Pearce, Charles Perks, Kevin Phillips, Aaron Pratt, Quincy Rhodes, Grave Roberts, Noah Rymer, Josh Schafer, "Serene," Andrew Shearer, Ross Snyder, Amanda Stefaniuk, Ian Sundahl, ThatFKingGuy, L.T. Dusty Underwood, Klon Waldrip, and Stephanie Weber