DRAWL! A Country Music Zine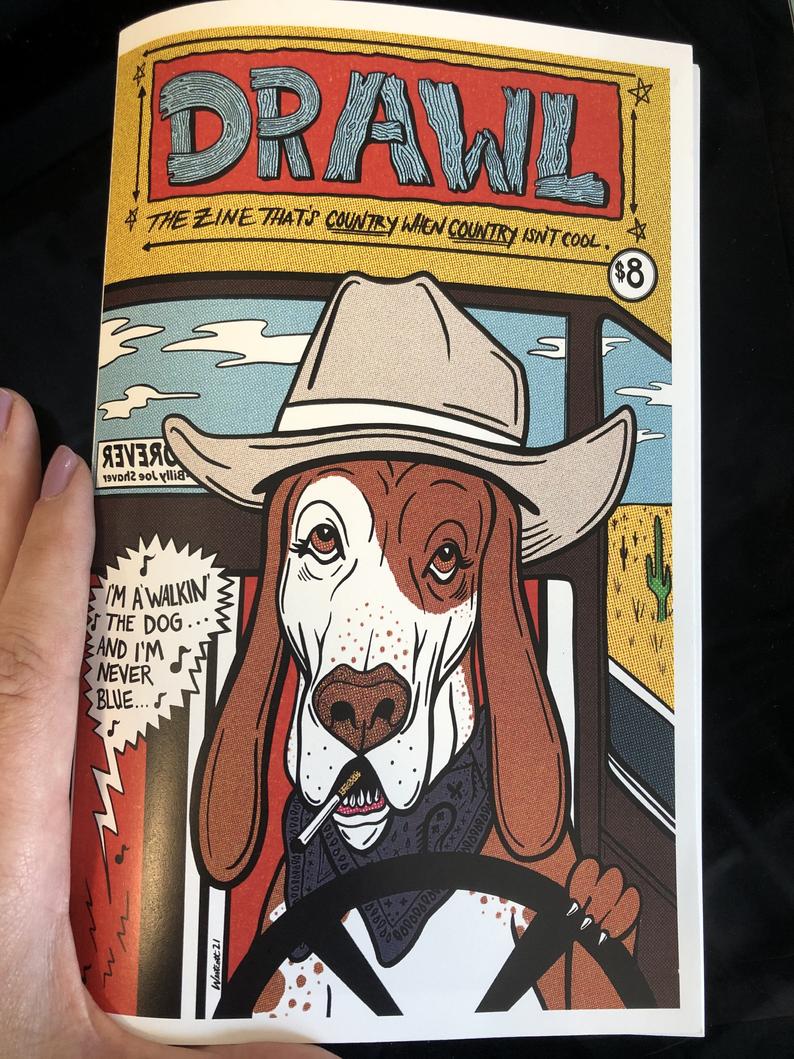 The zine that county when country music isn't cool! 70 POWER PACKED PAGES of art, articles, and TRUTH with pieces on Ferlin Husky, Freddy Fender, Tanya Tucker, Gram Parsons, Johnny Paycheck, Jimmie Rodgers, Riley Puckett, Jerry Reed, Billy Jo Spears, Little Jimmy Dickens, and MANY MORE from a murderer's row of talent! Check out this toe curling list of contributors:
Brian Akers, Kyle Bragg, Edwin Callihan, Dr. Cyclops, Jay Domingo, Heather Drain, Erok Hellhammer, Elvis and Phil Irwin, Alan King, Rod Lott, David Mack, Moe JcCarthy, Robert Newsome, Jeff T. Owens, Kevin Phillips, Tim Root, Scott Stripling, Fabio Vermelho, Klon Waldrip, Megan Westcott, and J.D. Wilkes!